Winter 2018 Featured Events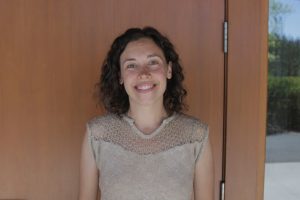 Feb 17th
2 pm to 4 pm
Lincoln City Cultural Center
Oregon is experiencing a shift in the landscape of creative spaces in our communities. Population changes, (dis)investment, public policy or the lack of it, and climate change have all had a hand in opening, closing, and changing places that are important to us culturally and creatively. The natural world — of which we are a part — is constantly changing and evolving and has much to teach us about living in these times. Join facilitator Maesie Speer for a conversation that asks, "Can we find inspiration from our natural surroundings to imagine new ways to build creative spaces?" This conversation will include some hands-on activities. The Lincoln City Cultural Plaza Project hosts this free, public Oregon Humanities Conversation Project event.
Coraline 10th Anniversary Screening
Feb 26th
7 pm
The Egyptian Theatre (Coos Bay)
On the 10th anniversary of this Oscar-nominated, award-winning film's release, Hillsboro-based LAIKA — in partnership with Oregon Film and Travel Oregon — invites you to experience this wondrous and thrilling adventure as it returns to the big screen. $10 one show only! All proceeds will go to the North Umpqua Trail and the Lower Deschutes River Post-fire Restoration Projects to help the recovery efforts in Oregon following the 2017 and 2018 wildfire seasons.
Cannon Beach Photography Invitational
Feb 13th – 27th
11 am – 4 pm
Cannon Beach Arts Association
This Cannon Beach Arts Association invitational exhibit features the exceptional photographic work of local photographers Justin Bailie, Don Frank, Maya Dooley, George Vetter, Kristin Steinke, Lynne Allison, Kim Rose Adams, Cindi Plath, Carolyn Propst, Julie Adams, and Bob Kroll.
EVENTS BY CITY
LONG BEACH
ILWACO
OREGON COAST
ASTORIA
SEASIDE
CANNON BEACH
MANZANITA
ROCKAWAY BEACH
GARIBALDI
TILLAMOOK
PACIFIC CITY
No events found
NESKOWIN
LINCOLN CITY
NEWPORT
YACHATS
FLORENCE
NEWPORT
NORTH BEND
COOS BAY
CHARLESTON
BANDON
PORT ORFORD
GOLD BEACH
BROOKINGS
No events found
NORTHERN CALIFORNIA - CRESCENT CITY