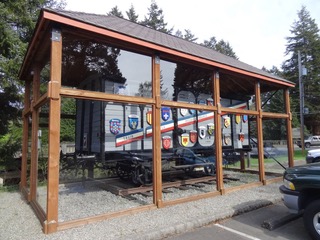 A Tribute to our Heroes - Remembering 100 Years
From 11 am
At Simpson Park, North Bend, OR at the Merci Railcar
Oregon Adventure Coast Calendar
Free
Coos Bay-North Bend Commemorates the 100th Anniversary of the End of World War I
Schedule:       
Music as guests arrive
Welcome from Coos Bay Mayor Joe Benetti
National Anthem and Color Guard Presentation
Introduction of Keynote Speaker by Mayor Benetti
Keynote Speaker – Cameron Smith
Benediction
21 Gun Salute
Taps
Where:  Simpson Park, North Bend, OR at the Merci Railcar, Next Door to the North Bend   Visitor Information Center at 1380 Sherman Ave, North Bend, OR 97459
More Information:
On November 11, 1918, the guns went silent on the Western front, ending World War I. In commemoration of that momentous event, Coos Bay and North Bend Veterans will hold a celebration at the Forty & Eight Boxcar (Merci Railcar) in Simpson Park at 11:00am on November 11, 2018.
About the Keynote Speaker: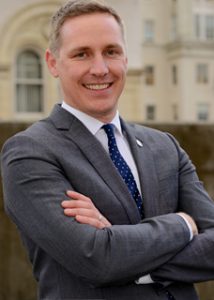 Cameron Smith, former Director of Oregon's Department of Veteran Affairs, has been invited to speak. Smith, great grandson of Fleet Admiral Chester W. Nimitz, heads Oregon's Department of Consumer and Business Services. Mr. Smith served as senior policy adviser to Govs. John Kitzhaber and Ted Kulongoski. He previously served five years in the U.S. Marine Corps as a captain and completed three tours of duty in Iraq. He has been touted by Governor Kate Brown as "… a strong leader who has spent his career focused on protecting the well-being of others."
About the Merci Railroad Car
The Forty & Eight Boxcar (Merci Railcar), on display at Simpson Park in North Bend, was part of a "Merci" or Gratitude train that was given to the United States in 1949 by France in appreciation for U.S. contributions during World War I and World War II. There were 49 cars given to the US and these cars were known as 40 and 8 as they held 40 men or 8 horses. One car was given for each of the 48 states (at the time) and one to share between Washington, D.C. and the territory of Hawaii. Forty-three (43) cars remain intact today. The railcar given to Oregon was located in Salem from 1949 to 1968 when it was moved to Astoria/Warrington. The car was moved to North Bend's Simpson Park in 2006 thanks to the efforts of Mayor Rick Wetherell.
About the American Legion
The American Legion was chartered by Congress in 1919 as a patriotic veteran's organization, focusing on service to veterans, service members, their families and communities. The American Legion evolved from a group of war-weary veterans of World War I into one of the most influential nonprofit groups in the United States. One of its greatest accomplishments is being author of the GI Bill of Rights that was used by so many Veterans. The State of Oregon is proud to have one of the founding fathers of the American Legion in Lt. Colonel George A White who would go on to be the longest serving Adjutant General of Oregon. The American Legion Bay Area Post 34, formally Sunset Post 34, held its first meeting August 25th, 1919 at the offices of Phil Keizer for the purposes of forming a local Post. The following were nominated and elected: Chairman- Dr. Phil Keizer, Secretary- Ed Moore, Treasurer- James Mills and Lyle Chappell as a Committeeman. Since the inception of the Post it has sponsored a local American Legion Baseball Team, Boys State, Oratorical and has provided honors to our Nation's Heroes when they have passed on to The Post Everlasting.