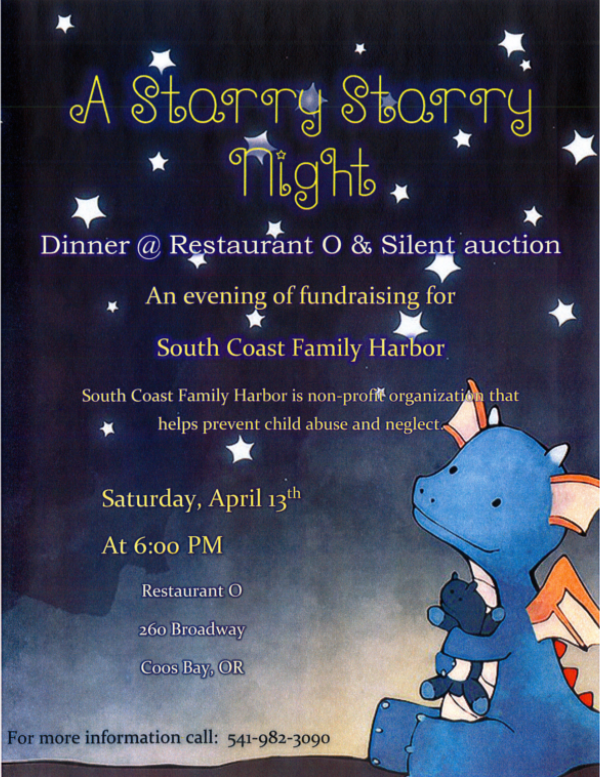 An evening fundraiser for South Coast Family Harbor with silent auction and dinner.
At Restaurant O
$70/person, $130/couple, $400 for a table of 6
South Coast Family Harbor / 541-982-3090
A STARRY STARRY NIGHT
Saturday, April 13th @ 6:00 pm
Restaurant O
South Coast Family Harbor has organized a fundraising dinner and silent auction at Restaurant O. SCFH is a non-profit organization that helps prevent child abuse and neglect. They are primarily a relief nursery for low income families with children 5 and under. Half of their income comes from the state but the other half relies on generous donations from the community.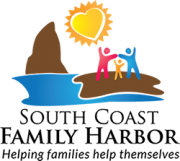 South Coast Family Harbor aims to assist families who are at risk for neglect, abuse, or placement in foster care. The statistics related to abuse in our state is staggering and South Coast Family Harbor tries to minimize the risk by providing assistance, education and training to these families. 

A buffet fundraising dinner, no host bar will be held at Restaurant O at 6 pm. for SCFH tickets, call 541-982-3090, $70/person, $130/couple, $400 for a table of 6.

Reservations for Restaurant O diners will be limited on that night upstairs.