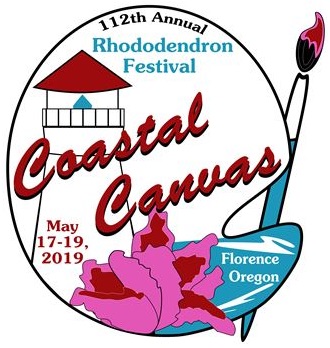 Springtime heralds the pink blooms of wild rhododendrons, and it also brings the annual Rhododendron Festival. This year marks the 112th year of the festival, which can boast generations of fun for young and old alike. The theme for the festival this year, held May 17–19, is "Coastal Canvas."
"With 'Coastal Canvas' as the theme for the 2019 Rhododendron Festival, it highlights our arts community and opens the door showing off the area's natural beauty and the beauty crafted by local artists," says Florence Chamber executive director Bettina Hannigan.
The festival officially begins with the Rhody Showcase to crown Queen Rhododendra. Enjoy the carnival with rides and games, street fair, car show, rhododendron flower show, the grand floral parade on Sunday, and much more.
For more information on the Rhododendron Festival, contact the Florence Chamber. 541-997-3128